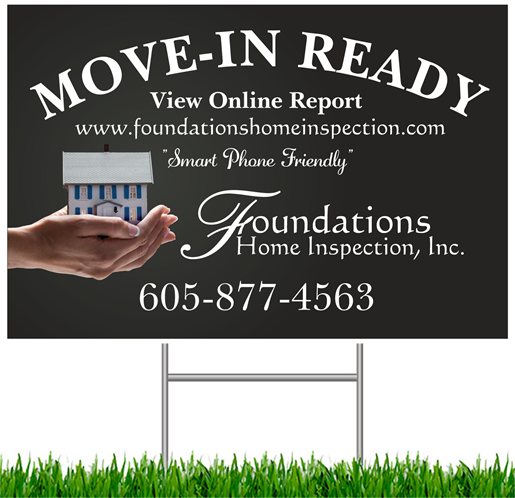 Benefits of a Pre-Sale Home Inspection

Home Inspections have always been the responsibility of the buyer, but we have found that homes sell faster and closings have less problems when the seller provides a home inspection.  Let us help you determine any repairs that need to be made and then once your repairs are finished, we come back out for a reinspection to document any repairs made.
Once the final report is ready, generally the same day as the re-inspection, we give your realtor a link to your public report, in which they can post to their listing online.  We also provide a sign in the front yard that is placed adjacent to your realtor's sign.  This encourages anyone driving by to visit our website to view the online report.  Providing a public home inspection report like this will allow anyone to view the details of your home including photographs, bonus features, and any repairs you have made to the home.  They can view an online 50-80 page report without having to actually be in the home.
We also will help monitor your online views and send a weekly report to you via e-mail.
Here are some great benefits of having a Pre-Sale Home Inspection:
√ Enhance your marketing impact with a multi-page report that will help you boost buyer interest
√ Be armed with solid knowledge of your property's condition and avoid post-sale legal issues
√ Increase confidence of prospective buyers
√ Be aware of and correct repairs that could potentially hinder the sale of your home
√ Remedies can be made cost effectively by allowing time to obtain competitive bids
√ Helps eliminate potential closing delays
√ Your home will stand out positively from others on the market
√ Stay in control of the transaction, negotiate with confidence
√ A pre-sale home inspection is the ultimate gesture in forthrightness on the part of the seller
√ The seller can choose a certified InterNACHI inspector rather than be at the mercy of the buyer's choice of inspector