FOUNDATIONS HOME INSPECTION, INC.
Christopher and Michelle Verbeck
foundationshomeinspection@gmail.com
(605) 877-4563
Welcome to Foundations Home Inspection where we provide nostalgic customer service from yesteryear and a thorough home inspection process to help protect your investment.  Our exceptional family-oriented customer service is reflected in our customer's comments.  We have proudly performed over 1,300 inspections and continue to be litigation free!  You can trust our thorough evaluation of your investment.

PRE-INSPECTED HOMES FOR SALE:
REPORT AVAILABLE SOON!
3520 Arizona Street, Rapid City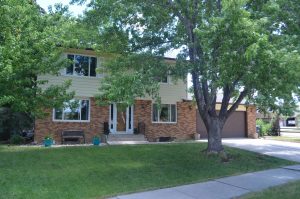 ______________________________________________________________________
CLICK HERE:  https://www.HomeGauge.com/report/6873453
331 Saint Patrick Street, Rapid City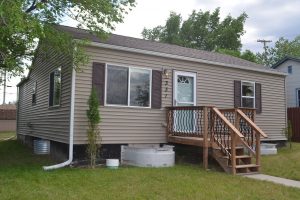 YEAR BUILT:  1947  SQUARE FOOTAGE:  1740
4 Bedrooms, 2 Baths
Come take a look at this adorable, well maintained, move in ready home! The kitchen has newer cabinets and appliances and opens up to a large dining room and living room full of natural light. The living room has newer gorgeous hardwood laminate flooring. The main level of this home is complete with two bedrooms, a full bath and a huge laundry/storage room. The basement level has a very cozy large family room, two bedrooms and a full bathroom with plenty of light coming in from the large egress windows. Plenty of extra parking in the back, with a shed for storage and fenced in yard.
Contact Seth Malott, Century 21
seth.malott@century21.com, (605) 721-1257 or (605) 545-2609
______________________________________________________________________

CLICK HERE:  https://www.HomeGauge.com/report/6855016
521 Park Avenue, Custer, SD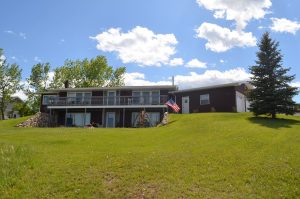 YEAR BUILT:  1964  SQUARE FOOTAGE:  2800
4 Bedrooms, 2 Baths
Some people want a room with a view…in this home, almost every room on both levels has the full million dollar view of Calamity Peak, the Needles, and Cathedral Spires. Whether you are in the living room, sunroom, dining room or kitchen on the main level, or the family room in the walkout basement, the views will knock you out. Purchase this beautifully updated, contemporary home with confidence that all the work has been done for you. A home inspection has been completed, and is available to serious buyers. 4 bedrooms, 2 updated bathrooms, newer roof, new deck, new kitchen updates, freshly painted rooms and laundry, storage galore! The garage has room for the 3/4 ton pickup truck, the car and an ATV or lawn mower. Extra storage and workbenches. Close to schools, and downtown Custer, and the famous Custer Fourth of July fireworks. This home even has an in-house vacuum system and has been mitigated for radon. Pet and child friendly with gates at both ends of the front deck.
Contact Jared Carson, Green Real Estate and Investments
jared@GREIGroup.com, (605) 517-2049 or (605) 673-4420.

______________________________________________________________________
CLICK HERE:  https://www.HomeGauge.com/report/6854860
25370 S Lightning Creek Road, Custer, SD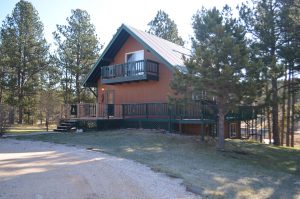 YEAR BUILT:  1995  SQUARE FOOTAGE:  2092
3 Bedrooms, 2 Baths
Bordering National Forest land, this is one of the most thoughtfully developed 5 acres in the Black Hills, featuring a modern 2000+ sf home with many custom touches. Plenty of parking & accessibility w/this circle driveway, which welcomes guests to your home. 1 and 2 car detached garage–complete with a 1/2 bath.¬† Pole barn in the pasture below the house and a beautifully landscaped & enclosed garden.¬† Fully finished walkout basement with 2nd kitchen.
Contact Sheila Green, Green Real Estate and Investments
sheila@GREIGroup.com, (605) 440-1112 or (605) 673-4420.
______________________________________________________________________
WHO WE ARE AND WHAT WE DO
Our customers always come first.  In our experience, good customer service is the key to a successful business, and this is a rare quality to find these days.  We are a husband and wife team who enjoy putting our customers first and we truly care about relationships with our customers.  Just click on our review box to the left to see!  We strive to serve wholeheartedly and communication is our priority.  We are here to brighten your day and give you the peace of mind that you are receiving honest and professional service.  Following our inspection, we will do a walk-through with you which usually lasts one hour, depending on what we find and what kind of questions you may have.  Even buyers from out of town will receive a walk-through over the phone.  We find that this oral presentation is a great benefit in learning about the current issues within the home, as well as educate you regarding routine maintenance needed for the future.  Please call for pricing which is based on square footage, location and age of the home.  Our prices begin at $300.  We offer discounts to customers who pay at the time of the inspection, and we also offer discounts to active and retired military, national guard, police, firefighters, EMTs, paramedics, and those in paid ministry.  Ask us about our free personalized home ownership packet!
Our services are unique.¬† Home inspections are typically for the home selling and buying process because often a mortgage lender will require one.¬† However, we perform home inspection services for various scenarios.¬† Our services provide a unbiased view of the home, offering both problem and maintenance areas.¬† Our services not only benefit the home buyer or the home seller, but even those homeowners whose warranties are about to expire and they need documentation of any repairs that are needed.¬† We also offer home inspections for those who may have concerns about their home regarding routine maintenance.¬† We believe if your teeth warrant a checkup and your car gets maintained, why not have your home examined?¬† Unless home owners are maintaining their home on their own, they should have their home inspected every 2-3 years.¬† It'Äôs a small price to pay now, instead of paying higher repair costs later.¬† We also offer re-inspection services for a nominal fee when the seller completes any suggested repairs¬†to the home and we add photographic and written documentation to the seller's original report, showing what¬†repairs were made – a great feature if you plan on selling your home and providing a completed home inspection report for your potential buyers up front.¬† We find that the pre-sale inspection¬†gives buyers the feeling of honesty and moves the sale along much faster.

Our software will amaze you.  Your final home inspection report is available generally within 24-36 hours from your walk-through.  You and/or your agent will be provided with a username and password to access your report online.  Once at our website, simply log in on the left-hand side of the screen.  HomeGauge provides highlighted sections as you move through the report and clickable links from the table of contents to view a certain section of interest; for example, when a real estate agent prefers to only read the general summary and desires to skip the photographic portion of the report.  Another great feature is that you can print or forward the report from the same page.  If you are a home seller and have a pre-sale inspection, we can make your report "public," and we provide you and your agent with a link to the report in which you can attach to your home sale listing online.  This will create great advantage above the other homes out there on the market. 

Our reports are detailed.  They are easy to interpret through photographic documentation, diagrams, summaries, and all the needed specifications of the home.  Your report will be best viewed online, but you will have the option to print directly from the website.  Once printed, our average report contains 50+ pages of pictures and documentation of any concerns we may find as well as positive attributes and preventative maintenance areas of the home.  Because we are members of InterNACHI, we do inspect more items than what the South Dakota Real Estate Commission requires us to inspect.  Please refer to our "Standards of Practice" link for more information.  In order for our company to deem an item "repair or replace" within our reports, the deficiency must be a safety hazard, a structural issue, anything that will cause a structure issue if not corrected, or any item within the home that is considered non-functioning.

Our inspections are thorough.  We take our time to inspect, spending 1-2 hours per inspection on average and then an additional hour with you during our one-on-one walkthrough.  We treat each home as if it were our own, leaving no trace or mess behind.  On average, we take 200-300 photos for our documentation and use approximately 50-75 of them within the report.  Therefore, we recommend that home owners make their homes as photogenic as possible for pre-sale inspections.  Not only do we take pictures of the problem areas, but we provide photos of appliances and cover shots of areas such as the exterior, garage, kitchen, living room, dining room, bedrooms, bathrooms, etc.

Our schedule is flexible.  Schedule your home inspection by phone or e-mail.  We provide our services typically Monday through Saturday.  Our goal is to work around your schedule.

Our education is continuous.  We are members of InterNACHI and receive continued education, keeping up with new construction regulations and always increasing our knowledge about the home inspection industry.

Our company is licensed and insured.  We carry errors and omissions and also general liability insurance.  Copies of our policies are available upon request.  We are licensed with the State of South Dakota Real Estate Commission and we are governed by both theirs and InterNACHI's standards of practice.